2007 Heritage Film Festival Program
Visit Our New Website:
http://www.heritagefilmfestival.org
The Heritage Film Festival (May 15, 16, 18, 2019) is Wednesday and Thursday at 6 p.m. - 8 p.m. and includes a Saturday afternoon of family friendly films (noon - 4 p.m.). The Saturday afternoon program also includes a Student Awards Ceremony. All screeings are free and open to the public. See our new website for additional information and directions to the venue, The New Carrollton Branch Library.
Friday, March 30, 2007, 7 p.m.
1. Allen Moore "4x 8" Part 1 "Water" 2 mins/2006 Part 1 of Allen Moore's experimental film is a poetic vision in black and white.

2 Kia Carneleus Flush 7 mins/2003 This award winning film from Howard University graduate Kia Carneleus follows a dancer as she copes with a serious eating disorder, while the women around her seem oblivious to how her eating habits are the opposite of theirs.

3 Craig Herndon Honey Child 10 mins/2005 Dynamic photographs form the back drop for this beautifully layered narrative story about growing up in racially charged D.C. and the realities of color consciousness.

4 Alicia Woods American Red & Black 39 mins/2006 The recent decision to expel Afro-Natives from the Cherokee Nation foregrounds this poignant documentary about Afro-Natives.

5 Hillary Mushkin As We Go On 7 mins/2005 American comfort foods, military activity, and nostalgic fantasy are interwoven in this hand drawn animated video.

6 Erin Hudson Afloat 5 mins/2006 Discovered on YouTube, this short film travels under water to introduce us to active Seniors.

7. S. Torriano Berry Triangulations 6 mins/2005 A television director becomes entangled in his many affairs.

8 Jerry A. Henry I Promise Africa 3 mins/2005* In less time than it takes to read a newspaper article, Jerry A. Henry educates us on the plight of children in Africa. Short and effective, this video also inspires us to consider how we can work to make a difference in the national and global fight against the devastating effects of AIDS. *2006/Director's Favorite

9 Jason Stefaniak & Kendra Smith Now What? 7 mins/2006 This beautifully choreographed dance for the camera explores loss and the way it simultaneously alienates and unites people.

10 Marc Carlini Victoria 6 mins/2005 An eighty year old woman reflects on her past during the last hours of her life.

11 Aileen McCormack Carla Cope 5mins/2005 This whimsical experimental video focuses on one woman's memories as she wanders the streets of NYC searching for what remains of her life and adjusting to the loss of love during the 9/11 tragedy.

12 Kids on the Hill Greed 2 mins./2006 The sophisticated editing of this urban tale unites the wrongs of the past with problems of today --- while holding the individual responsible.

13. Chris Haley My Ride 2 mins/2005 Mr. Elevator knows everybody and sees everything....

14 Gerardo Rodríguez I Quit 8 mins/2006 This comedic take on cigarette addiction is balanced by the smoker's desire to go cold turkey and give it up.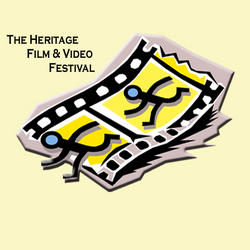 Saturday Afternoon 2 p.m. March 31, 2007 Films/Videos Created by Youth
Animatd Shorts from MisterGeo's GAVA/GATE Animation Class:

1 Caleb Valentich Grizzy's Lunch 1:18/2005
2. Brandon Peters Wall of Death 1:14/2006
3. Branon Peters Where It's @ News 4:21/2006
4. Joel Mason-Gaines Vote Volume Two 3:38/2006
5. Henry Kramer Random Battle 48/2006
6 Rachel Everhart Fightin' Fantasy Animals with a Moral 1:10/2006
7 Donna Gureckas The Adventures of Bobo and PeeWee 1:19/2006
8 Emma Jonte Witchfairy 53:2006
9. Helen Steinecke Kia and Kakashi in Hug! 1:12/2006
10 Helen Steinecke Ode To Kia 2:04/2006

11 Filmsters Academy (filmsters@aol.com)

Sean Van Duren Look At Me 19:00/2006
A parody of the presidential election seen through the eyes of several high school students running for class presdent.

12 Kids on the Hill (www.kidsonthehill.org)
Kids & Cops 18:00/2006
A Documentary about the tensions between police & youth and attempts to foster a better relationship between the two.

13 C. H. Flowers H.S., Advanced T.V. Production, Tara Jones, Instructor
www.friendshipnewsnetwork.com
Yahnette Jones /Kenneth Simons Invisible Influences 7:00/2007
With interviews and re-enactments, Invisible Influences questions how pop culture affects teens.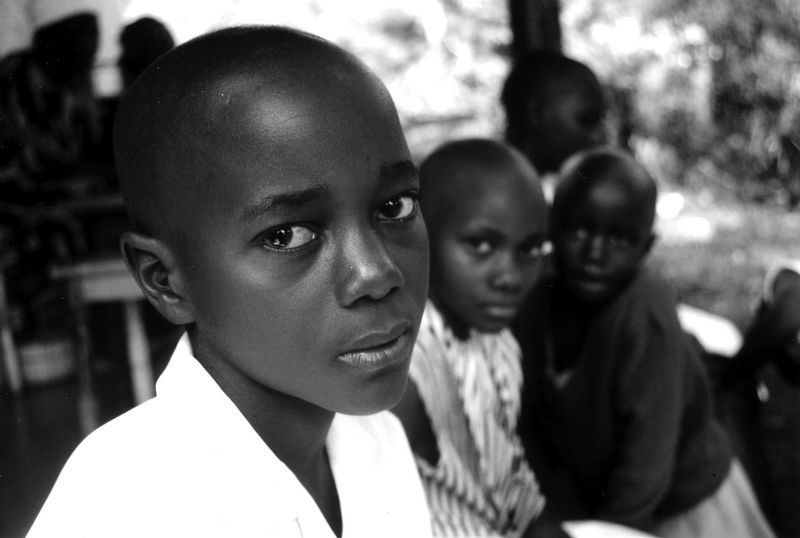 7 p.m. Saturday Night March 31, 2007
1 S. Torriano Berry This is My Beloved 3 mins./2004 Berry makes a powerful argument for equlity and against racism in this thought provoking photo essay.

2 Chris Condayan National Night Out Against Crime August 1, 2006 2 mins/2006 Like the ubiquitous Big Brother, this police helicopter hoovers just over our heads.

3 Adam Sauermilch 4:00 AM 7 mins/2006 Wandering the streets at 4 in the morning it's no telling what you might see and hear!

4 Marianna EllenbergThe Psychotrophic Alphabet From Z to Z (or 21 Ways to Feel Good About Getting Better) 3 mins/2004) Probing questions are culled from psycho-pharmaceutical websites and re-edited over a passage image of a woman endlessly drifting.

5 Doug Love Hi Jane! 6 min. excerpt/2006 This cable access trailer follows Love as he prepares for a cross-country trip to record greetings for his mother from family, friends, and total strangers.

6 Chris Lynn London 5: Unknown Year 4 mins/2007 An experimental exploration of time, space and movement marks the premier of Chris Lynn's latest installment of his London series.

7 Dean Hamer It Ain't Natural 4 mins/2007 A baptist preacher's graphic sermon about homosexuality stirs up a controversy in Washington, D.C. (D.C. Shorts)

8 Alan C. Haley The World Has Ended 1 min/2006 Haley creates an alternative space populated by animated super heroes in this trailer for a new super hero series.

9 Robert Lughai/Tashai Lovington La Fe'e Rouge 6 mins/2006
A fascinating insider's look at the re-making of fantasy dolls. Winner of the Audience Award in the Independent Lens Online Shorts Festival (Feb. 2007) and winner of Best Short Documentary last November at the Melbourne Independent Filmmakers Festival in Florida.

10 Fernando Madrigal American Nightmare 2 mins/2006
American Nightmare is a visual narrative that gives voice to the concerns of many Black students.

11 Michael Moore Autumn Passages 8 mins/2006 This is the Maryland premiere of Autumn Passages, a visually stunning portrait of nationally acclaimed D.C. artist Joyce Wellman.

12 Allen Moore "4x 8" Part 2 "Neon" 3 mins/2006 Multiple couplings of image and sound jar the expected perception of established space while creating refreshing complex visions in part two of this experimental film.

13 Mary Gilden Seavey A Short History of Sweet Potato Pie and how it became a flying saucer 17mins/2006 The true life story of Peal Mallory's Sweet Potato Pie and its magical effect on the elderly residents of St. Mary's Court Retirement Community. (D.C. Shorts)

14 Matthew Brown Gangsta Mimes 2mins/2006 On a New Jersey sidewalk, two mimes let a small misunderstanding escalate into a major confrontation.

15 Brigid Maher AWOL 20 mins/2005 This 20 minute fictional film seems all too real as it follows Keisha Johnson, an American deserter in Iraq, and the children who decide to help her despite the risks.

16 Tyrome Louis Henson Let My People Go 4 min. excerpt/2006 Local filmmaker Henson frames Black history around a working man with a beautiful voice.

17 David Dean Bottrel Available Men 15 mins/2005 Blind dates and power interviews have much in common in this comedic look at dating in the 21st century.

18 Jane Cottis Penny Wegman 1 min/2006 Jane and her dog Penny pay tribute to William Wegman in this comedic two-minute film.