Photo 3
2021 Heritage Film Festival Program
Program: 16th Heritage Film Festival October 21 - November 17, 2021 ~~~. FREE Registration for all weekly programs https://www.pgcmls.info/heritagefilm
Cheri Gaulke Miss Alma Thomas: A Life in Color 20 mins.
This is the first documentary that explores artist Alma Thomas' incredible life through the lens of curators, art specialists, scholars, and her family.
Sally JK Davies Pandemic Romance: Do You Remember When We Met...IRL? 3 mins
The relationship of Piper (tomboy) and Ana (femboy) who met on-line during the 2020 Pandemic is expressed in a time-lapse film of a painting.
Michèle Stephenson, Imani Dennison FOR OUR GIRLS 11mins.
This love letter from mothers to daughters explores the stigmas Black girls face as they growup within and outside their community.
Willie Padin Hael 11 mins*
A schizophrenic is expelled from home where she battles against her voices.
Lucy Massie Phenix E.D. Nixon & the Montgomery Bus Boycott. 9 mins.
A portrait of a man who helped to bridge the gap between labor and civil rights movements during the Montgomery bus boycott.
Faraz Arif Ansari Sheer Qorma 30 mins
A story of belonging and acceptance, identity and family, and how it comes together for queer Muslim women and non-binary characters of color.
Miranda Montenegr Hey Joe 5:30 mins
A glimpse into the life of a Mexican-American teenager whose daily routine is interrupted by law enforcement.
Louise Fleming Deja vu (work in progress) 2 mins.
The beauty of the seasons and of our environment is lovingly documented in this work-in- progress.
* Q & A with Director Willie Padin (Hael) and Moderator Susan Gervasi follows immediately after the screenings.
Week 2: 7 PM ET October 28 - 5 PM ET November 3, 2021
Marjee Chmiel OURSELVES IN STORIES 24 mins.
This film is a delightful demonstration of the director's point that "if you want to change a culture, you need to change its stories, starting with the storytellers."
Ben Mendelsohn AS IF SAND WERE STONE 34 mins.
An insightful documentary that examines the making and remaking of New York City's coastlines through dredging and sand-filling.
Tomás Pichardo-Espaillat
Orisanmi Burton: What really happened during the Attica Prison Rebellion. 5 mins.
This animated short addresses important issues in 1971 that are still relevant over 50 years later.
Nicholas Janzen Burst! 15 mins.
Inspired by true events, "Burst!" is the coming-of-age story of a struggling 1st Gen student as she tries to complete an art project as a thought bubble berates her with self-hatred.
Chandra Broadnax-Payne Desperately Seeking Desi 14 mins.
When an Indian-American woman tries to date a traditional Indian man by leaning into his culture, she finds her way to Nirvana -- for herself.
Sally JK Davies Crossroads 2:30 mins.
A time-lapse video of a painting on canvas captures the joy and hope of Spring.

* Q & A with Director Marjee Chmiel (OURSELVES IN STORIES) and Moderator Susan Mislehfollows immediately after the screening.
Week 3: 7 PM ET November 4 - 5 PM ET November 10, 2021
Mehmet Akif Guler The Last Photo 20 mins.
After a tragic accident, a photographer starts looking for his last photo, a new arm and his future.
Alyscia Cunningham ANNEXATION 11: 30 mins.
ANNEXATION follows the survival of a lone woman and her baby daughter as she strives to survive the world in utter silence.*
Emma Kamara COMPROMISE 9 mins.
Tamia and Pete's relationship is on the rocks due to an unexpected pregnancy.
Efrain Rosa Backpack to Paradise 15 mins.
Three people from sequentially different generations try to find their way out into the "real" world.
dd,chu hold -- fuel -- when -- burning 11 mins.
During the first wave of the Covid-19 pandemic, life is filtered and newly observed through the open steel gratings of a fire escape.
Comika Hartford, Zorinah Juan, Torian Allen, Seth Ashby
The Grey Area 13 mins. Chapter 3 of this four-part limited series finds Ariel settling unfinished business as she's pulled further into the dark supernatural world of The Grey Area.
Ophelie Simon Life Goes On 5 mins.
A lot of golden nuggets are hidden in this story of grief and loss.
* Q & A with Director Alyscia Cunningham (ANNEXATION ) follows immediately after the screenings
Week 4: 7 PM ET November 11 - 5 PM ET November 17, 2021
Nandini Sikand One, if by Land 14 mins.
One, if by Land is an experimental short film that explores the politics of undocumented immigration via land, sea and air.
Keith Young Historic Spingarn Senior High School 9mins.
A fond farewell to a beloved high school in Prince George's County, Maryland.
Abbesi Akhamie The Couple Next Door 12 mins.
A single woman's feelings of loneliness begin to stir when an eccentric African couple moves in next door to her.
Tony Buba The Barber of New Kensington 13 mins.
A 95-year-old barber talks about his life in the once wide-open town of New Kensington.
Joe Brewster LEARNING TO BREATHE 10 mins.
Young men share how their relationships with racial justice, systemic racism, and social inequity & inequality changed following the death of George Floyd.
Cheryl Petersen Exposure 8:30 mins.
This student film from B-Roll Media & Arts Inc. focuses on an aspiring teen photographer who finds himself suddenly orphaned. Without family, where will he go next?
Joyce Sherrí Forever 14 mins.
Set in the 1940s, Forever tells the story of Beau Hayes and Monica Flatts, an interracial couple who have the limits of their love tested when they fall victim to a hate crime.
Vincent Bailleul Comme un petit air 4 mins.
A despondent woman comes alive when she is reminded of her former life.
Pat Doyen Creole Love Call 3:30 mins.
Skillfully edited from many different home movies, this joyful experimental film demonstrates that love embraces all people and all communities.*
* Q & A with Directors Nandini Sikand (One, if by Land) & Pat Doyen (Creole Love Call) and Moderator Mimi Machado-Luces follows immediately after the screenings.
FREE Registration for all weekly programs: www.https://www.pgcmls.info/heritagefilm
The Heritage Film Festival is a project of IN VISIBLE COLORS, 6 Hearts, Maison de Jacqui, loyal volunteers and vendors in partnership with
Prince George's Art & Humanities Council, The Maryland Film Office, Center for Performing Arts, Prince George's County Memorial Library System
The Creative Edge Collaborative, Prince George's Film Office, Maison de Jacqui, loyal volunteers and local vendors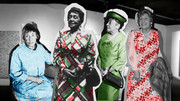 Sample Photo 1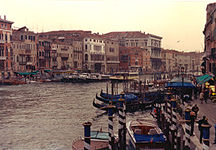 Brief Description
Sample Photo 2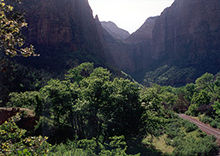 Brief Description
Sample Photo 3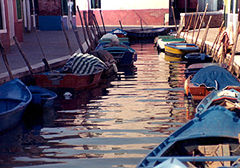 Brief Description
Sample Photo 4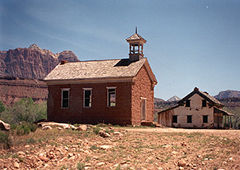 Brief Description
Sample Photo 5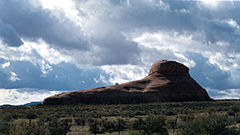 Brief Description
Sample Photo 6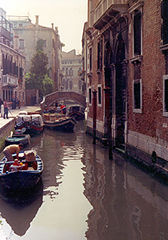 Brief Description
Sample Photo 7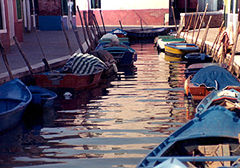 Brief Description
Sample Photo 8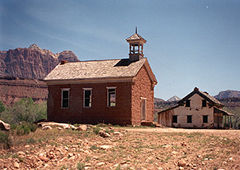 Brief Description
Sample Photo 9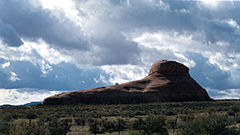 Brief Description
Sample Photo 10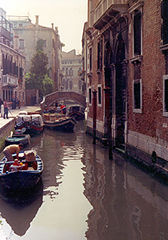 Brief Description
Sample Photo 11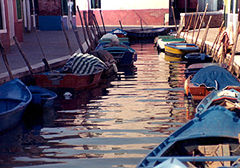 Brief Description
Sample Photo 12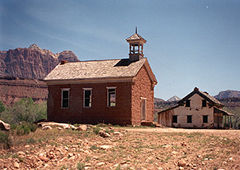 Brief Description
Sample Photo 13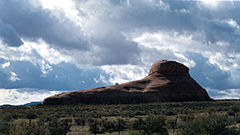 Brief Description
Free